Welcome to Sandra Taylor School of Dance.
We offer a variety of affordable dance classes held in the community rooms at the West Bridgford Methodist Church, Musters Road, West Bridgford, Nottingham.
Principal Sandra J. Taylor AIDTA, BA Hons. Cert. Ed.
Update 15/07/20
Hi dancers and families,
I hope you are all continuing to keep well and are adjusting as best you can to the difficult conditions prevailing for all of us at this time.
Since last I posted an update in May, there has been very little certain or encouraging news to pass on to you, as the property management team at the Methodist church has been awaiting guidance in many areas which affect organisations such as our dance school.
We have kept in touch with many children and dancers via our online classes, and congratulate all those who have attended and are now more used to this way of working. The IDTA will be awarding rainbow certificates to all participants.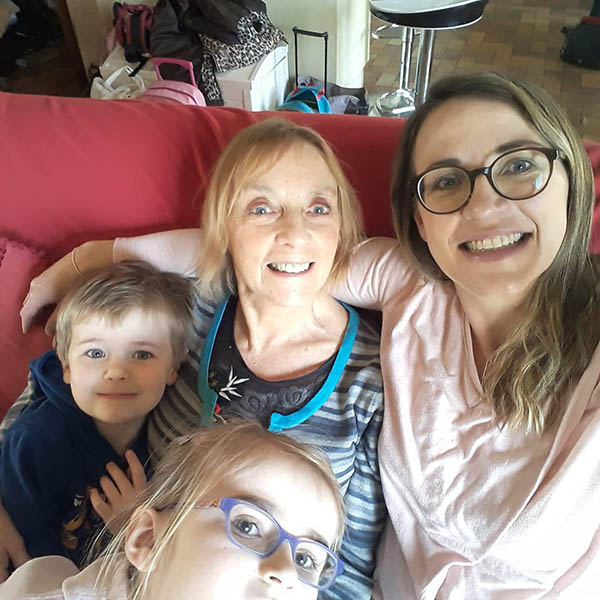 Yesterday I spoke with a member of the property team at the church, and can tell you of a few important changes. The Autumn term is going to be extremely challenging for us as a dance school.
We are hoping to be able to restart classes on Sept 5th, but this is still not certain. I will have to update you all as and when I know more. What we do know is that parents will not be allowed into the building and will have to wait outside, socially distanced, to drop children off to their classes and collect them at the end.
We will have to appoint teachers and assistants to take children into their classes and escort them back to parents at end of class. This is an enormous change in routine, and sadly the social ambiance of the dance school will be non existent for a while.
The Saturday coffee mornings will not be held for the foreseeable future, and children will not be able to wait inside the building between multiple classes, or sit together to chat, eat snacks etc. Larger classes will have to be split to meet the constraints of social distancing, which will vary according to room size, and timetable changes will be needed.
For the first term, Sept - Dec, we may have to alternate classes which were large, one week half the class will attend, the next week they may join an online class etc. We will keep you informed as more discussions take place, but please be prepared for timetable changes.
With great sadness I have had to cancel our show, planned for March 2021, at Nottingham Playhouse. It would be impossible in the Autumn term, to prepare for our usual full - cast show, with all the constraints which will be in place.
It is not yet known when the theatre itself will open, but when it does, it almost certainly will not be able to host a show with a very large cast such as ours, and the necessary dressing room space would not be available.
I'm so sorry to have to give you this news, especially as STSD is celebrating its 40th year, but safety of our performers is paramount.
Please keep an eye on our website and Facebook for ongoing news, which I will pass on as soon as it becomes available. In the meantime, we wish you all good health and happy times, and look forward to the day when STSD can rise again!
Sandra and all the team at STSD.
Urgent - In order for us to be able to plan the Autumn term safely and effectively, please can you all complete the survey by following the link before Friday (7th August)
https://partnershealth.onlinesurveys.ac.uk/sandra-taylor-school-of-dance
Closing date of the survey is 14th August 2020 at noon.
Online classes with Olivia
Timetable
Wednesday
Grade 2 Ballet - 3.00 - 3.50pm
Musical Theatre - 5.15 - 6.15pm
Thursday
Pointe Class - 4.30-5.30pm
Junior Tap - 5.45-6.30pm
FRIDAY Junior Jazz - 4.15-5.15pm
Jazz (11+) - 5.30-6.30pm
Saturday
Pre-Primary/Primary Ballet - 10.00 - 10.45am
Grade 1 Ballet - 11am - 12pm
Grade 3/4 Ballet - 12.15 - 1.15pm
Grade 5+ Ballet - 1.30 - 2.30pm
Senior Tap - 3 - 4.00pm
Grade 2 (non-syllabus) Tap - 4.15 - 5.00pm
Please message Olivia through Facebook (Olivia Paige) or email oliviapaige754@gmail.com
We offer full training in:
Training for examinations is conducted by the International Dance Teachers Association (IDTA) a leading dance qualifications awarding body and membership association for professional dance teachers.
An Excellent Place to Learn
With nearly 40 years of experience we have taken our skills to develop a fun and friendly environment for you and your children to learn and enjoy performing arts. We offer classes for all ages & abilities, and there is something for the whole family.
Our teachers are passionate about the arts and are dedicated to passing on their skill and knowledge following years of training and performing. Dance is extremely beneficial for children and adults alike. Dance is perfect for improving fitness and developing confidence. We teach discipline and develop talent in rewarding and enjoyable lessons.
Whether you want to dance for fun or have a life long career in the entertainment business our broad skill set and effective teaching approach are ideal for your performing arts education.
Important Downloads
To download a form please click on the appropriate link below.