Welcome to Sandra Taylor School of Dance.
We offer a variety of affordable dance classes held in the community rooms at the West Bridgford Methodist Church, Musters Road, West Bridgford, Nottingham.
Principal Sandra J. Taylor AIDTA, BA Hons. Cert. Ed.
UPDATE 25.5.20

Dear dancers, parents, guardians,
Myself and the teaching team at STSD sincerely hope that you have kept well and safe since last we saw you all before Lockdown .
Since then, many of you have been taking part in our excellent online classes hosted by Olivia and Ellie, and we are hoping to continue and possibly extend these in the next few weeks of this 'term' . Information on online classes can be found on our website and Facebook and will be updated when new classes become available.
Please do let us know if you have further requests regarding online classes, and bear in mind that one to one coaching sessions on line can be arranged for any of you who would like an extra boost or catch up on set work.
We would like as many of you as possible to join online classes so that we can stay in touch with you and for yourselves to keep up with your dancing just as you would for school and college work.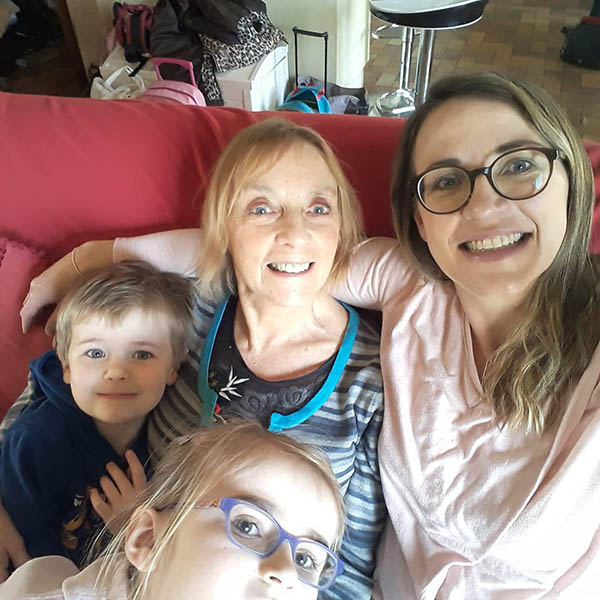 Parents will be wondering if last term's planned dance exams will take place this year; for the moment I can't give a firm answer. The IDTA examination system is closed at present , but I will update you all on this issue as soon as I know more from head office.
When will the dance school restart?
In these very uncertain days, we are following directives and guidance from government and from the International Dance Teachers Association( IDTA). We are monitoring the evolving situation and considering very carefully what is best for everyone's health and safety, and for the dance school, given the constraints and health issues we are facing.
I will be speaking later this week with a representative from our base, the Methodist church, : the property team there are awaiting guidance from the government and Methodist Church nationally, and I know from them that nothing can happen before July 4th, and that when the church premises do open, it is currently thought that it will be gradually and with a reduced timetable. I will update you as soon as I know more.
So in the light of this ongoing situation, myself and the whole teaching team have agreed that the dance school cannot effectively restart classes until September.
I am in discussions with Nottingham Playhouse ( closed at present) ,regarding our planned show in March 2021 and again, will update you all on these plans as soon as is possible.
Over the Summer period, we plan to offer as many dance workshop days in all subjects and for all age groups as possible, to make up for all the dancing, friendship and fun we've all had to miss! This will of course depend on venues being available and social distancing measures being upheld as necessary.
This will be a great way to start dancing again in an informal and creative atmosphere, similar to a Summer school but less condensed ( weekly workshops) .
Look out for workshop days in the coming months.
Meanwhile, enjoy the sunshine, and- KEEEEEEEEP DANCING !- In your bedroom, in the garden, wherever you find your space- be creative and film your own choreography to show us in September!
In this 40th year of STSD we hope to celebrate at some point! In July Brooke's baby is due to arrive, and we all send our love and best wishes to the family.
With love from all of us at STSD and from my daughter Lauren and family in France,
Sandra Taylor ( Principal)

Starting Tues 5th May, Ellie will be running online Tap classes. Junior - 2-2.45pm, Senior (Grade 4 and above) 3.30-4.30pm. Please email Ellie ellenaself@live.co.uk. These are non syllabus classes and Tap shoes are not essential! Please message Olivia through Facebook (Olivia Paige) or email oliviapaige754@gmail.com
Wednesday - Musical Theatre 5.15 - 6.15pm
Thursday - Pointe class 4.30 - 5.30pm
Friday - Junior Jazz 4.15 - 5.15pm, Jazz 11yrs + 5.30 - 6.30pm
Saturday - Pre-Primary/Primary Ballet 10 - 10.45am, Grade 1 Ballet 11 - 12pm, Grade 3/4 Ballet 12.15 - 1.15pm, Grade 5+ Ballet 1.30- 2.30pm, Junior Tap 1-1.45pm, Senior Tap 3.30 - 4.30pm, Grade 2 non syllabus 4.45 - 5.30pm
We offer full training in:
Training for examinations is conducted by the International Dance Teachers Association (IDTA) a leading dance qualifications awarding body and membership association for professional dance teachers.
An Excellent Place to Learn
With nearly 40 years of experience we have taken our skills to develop a fun and friendly environment for you and your children to learn and enjoy performing arts. We offer classes for all ages & abilities, and there is something for the whole family.
Our teachers are passionate about the arts and are dedicated to passing on their skill and knowledge following years of training and performing. Dance is extremely beneficial for children and adults alike. Dance is perfect for improving fitness and developing confidence. We teach discipline and develop talent in rewarding and enjoyable lessons.
Whether you want to dance for fun or have a life long career in the entertainment business our broad skill set and effective teaching approach are ideal for your performing arts education.
Important Downloads
To download a form please click on the appropriate link below.