Welcome to Sandra Taylor School of Dance.
We offer a variety of affordable dance classes held in the community rooms at the West Bridgford Methodist Church, Musters Road, West Bridgford, Nottingham.
Principal Sandra J. Taylor AIDTA, BA Hons. Cert. Ed.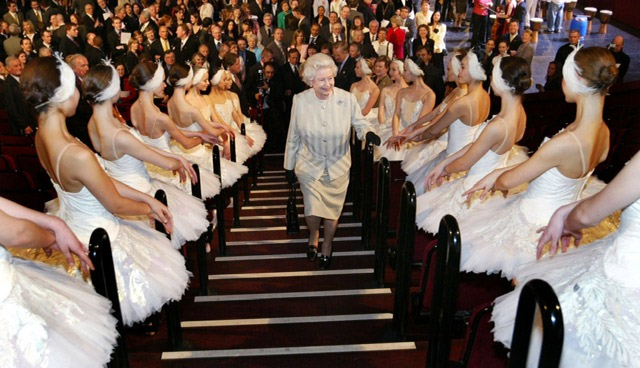 In Memoriam
Her Majesty Queen Elizabeth II. 1926-2022
It is with great sadness that all of us at the Sandra Taylor School of Dance wish to express our deep sympathy to the Royal Family on the passing of her Majesty Queen Elizabeth II. A truly inspirational lady who has devoted a lifetime to the people of the UK and the Commonwealth. Rest in peace.
ADVANCE SHOW NOTICE 2023!!!
Our next BIG show is scheduled for MARCH 4th and 5th 2023 at
NOTTINGHAM PLAYHOUSE - SAT EVENING AND SUNDAY AFTERNOON MATINEE.
ALL PUPILS WILL BE INCLUDED UNLESS YOU WISH OTHERWISE.
MAKE SURE THE DATE IS IN YOUR DIARY NOW- TICKETS ON SALE OCT 2022!!!
An Excellent Place to Learn
With nearly 40 years of experience we have taken our skills to develop a fun and friendly environment for you and your children to learn and enjoy performing arts. We offer classes for all ages & abilities, and there is something for the whole family.
Our teachers are passionate about the arts and are dedicated to passing on their skill and knowledge following years of training and performing. Dance is extremely beneficial for children and adults alike. Dance is perfect for improving fitness and developing confidence. We teach discipline and develop talent in rewarding and enjoyable lessons.
Whether you want to dance for fun or have a life long career in the entertainment business our broad skill set and effective teaching approach are ideal for your performing arts education.
Important Downloads
To download a form please click on the appropriate link below.